Select Sister Societies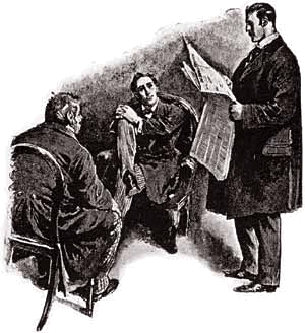 What on earth does this mean?
"The Red-headed League"
Sidney Paget, 1891

"I hear of Sherlock everywhere since you became his chronicler."
--Mycroft Holmes
By today's standards, the Victorian concept of "everywhere" was certainly a narrow one. If Mycroft were to Google his brother today, he'd find the vast number of references dizzying. And sometimes, we do too. Herewith then, a somewhat shorter list of select Sherlockian online resources, chosen for their interest, scholarship and completeness. In the column at the right are links to selected sister societies: those in the mid-Atlantic area and those with international scope.